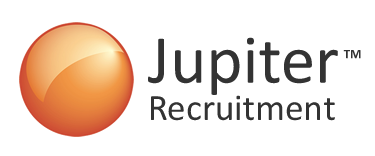 added 5 months ago
Clinical Lead Nurse
Brighton and Hove
United Kingdom
Required language:
English
Job Type:
Full time contract
Experience:
at least 3 years
A fantastic new job opportunity has arisen for a committed Clinical Lead Nurse to work in an exceptional nursing home based in the Hove, East Sussex area. You will be working for one of UK's leading health care providers
The nursing home is a purpose-built luxury nursing home and is well-positioned to offer dedicated residential and highly qualified nursing care
**To be considered for this position you must be qualified as a Registered Nurse with a current active NMC Pin**
As a Clinical Lead your key responsibilities include:
• Responsible for monitoring the state of wellbeing of each resident, being aware of any changes impacting on care and care plans, ensuring that new needs are met and written records are amended to reflect any variation
• Review accidents and incidents and make necessary recommendations
• Conduct investigations as directed by the Home Manager, following an accident, incident or complaint
• Work with the Home Manager to formulate strategies for service development or changes in service provision and support implementation
• Monitor the standards of care delivered by qualified and unqualified care staff by observation and direct involvement, ensuring that all residents receive quality medical and personal care and that care plans are properly maintained
The following skills and experience would be preferred and beneficial for the role:
• Up to date knowledge of clinical practices
• Able to demonstrate excellent leadership and communication skills
• Keen in developing yourself and others
• Able to build good close relationships with residents and their families
• Proven experience of leading and managing large care teams
• Demonstrable experience of implementing health and wellbeing interventions
• Working in a responsible position of caring for the elderly
The successful Clinical Lead will receive an excellent salary of £23.00 per hour and the annual salary is £59,800 per annum. This exciting position is a Full Time role for 50 hours a week working through Day Shifts. In return for your hard work and commitment you will receive the following generous benefits:
• Free DBS Check and reimbursement for Annual Nurse PIN Registration cost
• Paid Breaks
• A rewarding job with exciting opportunities for career progression
• Enhanced Bank Holiday rates at Christmas and New Year at Double time, all other bank holiday paid at Time and a Half
• Supportive and bespoke Induction Training Programmes, ongoing training and development and nationally recognised qualifications
• Refer a friend or resident bonus scheme
• Pension Contributions & a range of excellent discounts for shops, restaurants, days out & more.
• Free Uniform
• Annual Staff Awards Programme across all our Homes celebrating our great staff
Reference ID: 6118
To apply for this fantastic job role, please call on 0121 638 0567 or send your CV to [email protected]
Terms and conditions
Applying for the job means accepting Terms and Conditions