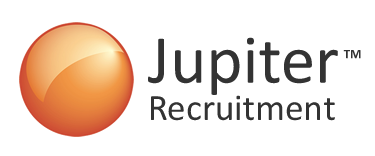 added 7 months ago
Registered Nurse
Brighton and Hove
United Kingdom
up to  45417  GBP / annum
Required language:
English
Job Type:
Full time contract
Experience:
at least 3 years
An amazing new job opportunity has arisen for a committed Registered Nurse to work in an exceptional nursing home based in the Hove, East Sussex area. You will be working for one of UK's leading health care providers
The nursing home is a purpose-built luxury nursing home and is well-positioned to offer dedicated residential and highly qualified nursing care
**To be considered for this position you must be qualified as a Registered Nurse with a current active NMC Pin**
As a Nurse your key duties include:
• Act as a person in charge; standing in for the Manager where required
• To ensure high standards of care are provided to the residents
• You will be leading the care team during your shifts; ensuring that the team meets the residents' medical, physical and emotional requirements
• You will be mentoring and motivating colleagues to ensure effective running of the home
• You will champion residents' safety and dignity and drive continuous improvement within the service
• Undertake nursing tasks such as; distributing of medication, dressings, catheterisations, tube feeding and management of chronic medical conditions
• Liaise with health and social care professionals to maintain a holistic approach to the care and well-being of the service users
• Promote the residents' independence, choice and dignity by delivering the best standards of care
The following skills and experience would be preferred and beneficial for the role:
• Understanding of care planning processes and be fully familiar with clinical assessment tools
• Excellent communication skills, both verbal and written
• Able to work within a team as well as independently
• Be able to demonstrate initiative and be adaptive and flexible
• Able to show a can-do attitude always
The successful Nurse will receive an excellent salary of £19.85 per hour and the annual salary is up to £45,416.80 per annum. We currently have vacancies for both days and night shifts available. In return for your hard work and commitment you will receive the following generous benefits:
• 28 days holiday (FTE) (including bank holidays)
• Great pay (plus annual pay reviews!)
• Paid Breaks
• Reimbursement for Annual Nurse PIN registration cost
• Exciting opportunities for career progression (and we have lots of staff who can tell you about their progression!)
• Enhanced Bank Holiday rates at Christmas and New Year at Double time, all other bank holiday paid at Time and a Half
• Supportive and bespoke Induction Training Programmes, ongoing training and development and nationally recognised qualifications
• Paid online learning time
• Refer a friend or resident bonus scheme
• Pension contributions
• Free Uniform
• Free DBS Check
• An excellent range of discounts for restaurants, shops, cinemas, days out and more!
• Annual Staff Awards Programme across all our Homes celebrating our great staff
• Opportunity to work in beautifully appointed interior designed homes
• Opportunity to work for an award-winning Care Home provider
Reference ID: 4405
To apply for this fantastic job role, please call on 0121 638 0567 or send your CV to [email protected]
Terms and conditions
Applying for the job means accepting Terms and Conditions