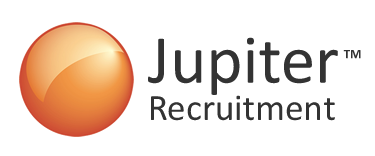 added 10 days ago
Registered Care Home Manager
Required language:
English
Job Type:
Full time contract
Experience:
at least 3 years
An amazing new job opportunity has arisen for a dedicated Registered Care Home Manager to manage an exceptional care home based in the Roehampton, London area. You will be working for one of UK's leading health care providers
This care home offers specialist residential and dementia care across 4 floors of luxury facilities. Each floor is specially designed, allowing providing truly personalised care, particularly for those living with dementia
**To be considered for this position you must hold an NVQ/QCF Level 5 in Health & Social Care**
As the Registered Care Home Manager your key responsibilities include:
• Responsible for ensuring the very best person-centred care service is provided to our residents whilst promoting their interests and understanding their needs
• Manage your staff, providing information, guidance and on-going supervision and support, recruiting and on boarding new staff and continually develop and encourage your team
• You will continually ensure that business objectives and the CQC compliance criteria are met, by cultivating good working relationships with all your stakeholders and actively work in a Collaborative way to ensure our service and care levels are outstanding
• You will have full commercial control and work closely with the Customer Relations Team to ensure that optimum occupancy is maintained in your home by creative marketing strategies ensuring cost control over fees and staffing
• You will be submitting regular management Information reporting on all aspects of the homes, from occupancy levels, fees, budget controls and staffing
• Working closely with the Hospitality and Maintenance teams to ensure the best standards in the home's environment, including food presentation standards, housekeeping standards and the care and maintenance of residents' clothing and building
The following skills and experience would be preferred and beneficial for the role:
• At least 3 years' experience as a Registered Care Home Manager with CQC
• Experience and knowledge of working in dementia care
• Have a proven track record in management and delivery of high-quality care within a residential setting and financial management planning.
• Proven experience of managing a care team, encouraging, leading and motivating others
• Strong understanding of safeguarding, compliance and care inspectorate
• Passionate, driven, confident and resilient Leader
• Have excellent communication skills with a natural ability to lead, motivate and inspire your team
The successful Registered Care Home Manager will receive an excellent salary of £70,000 per annum. This exciting position is a permanent full time role working through Days. In return for your hard work and commitment you will receive the following generous benefits:
*Bonus*
• 30 days holiday (FTE) (including bank holidays) with the ability to increase up to 35 days per year based on service, increasing each year
• Exciting opportunities for career progression (and we have lots of staff who can tell you about their progression!)
• Supportive and bespoke Induction Training Programmes, ongoing training and development and nationally recognised qualifications
• Annual Company and Personal Performance based Bonus Scheme
• Pension contributions
• Paid for DBS Check
• An excellent range of discounts for restaurants, shops, cinemas, days out and more!
• Annual Staff Awards Programme across all our Homes celebrating our great staff
Reference ID: 3941
To apply for this fantastic job role, please call on 0121 638 0567 or send your CV to [email protected]
Terms and conditions
Applying for the job means accepting Terms and Conditions