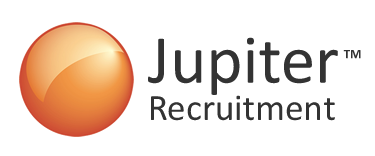 added 10 days ago
Registered Nurse
Required language:
English
Job Type:
Full time contract
Experience:
at least 3 years
An amazing job opportunity has arisen for a committed Registered Nurse to work in an exceptional care home based in the Camden, London area. You will be working for one of UK's leading healthcare providers
This care home is run by a highly reputable service, whose care team is skilled in providing personalised care for older people and also specialise in dementia
**To be considered for this position you must be a qualified as a Registered Nurse with a current active NMC Pin**
As a Nurse your key duties include:
• Ensure the highest possible standards of care, assessing residents' needs and wishes, and developing services to enhance their quality of life
• Champion appropriate independence and personal choice; developing, reviewing and updating care plans to meet our resident's physical, social and psychological needs
• Oversee all aspects of medicine management on your shift – ensuring medicines are appropriately received, stored and administered, in accordance with company policies and current legislation
• Build the positive reputation of the Business; liaise professionally with visitors and other external stakeholders
• Ensure compliance with all legal, regulatory and best practice guidelines – identify, investigate and resolve risks proactively
• Support, guide, teach and mentor others in line with the NMC Code, following its guidance at all times
The following skills and experience would be preferred and beneficial for the role:
• Ability to lead a team, analyse problems and propose solutions or improvements
• Able to communicate effectively and to develop professional relationships
• Understands and effectively uses IT and communication systems required for the role
• Respectful of the values, views and needs of others
• Able to work under pressure and prioritise workload
• Experience of delivering nursing care within elderly health care sector
• Experience of participating in quality and clinical governance programmes
The successful Nurse will receive an excellent salary of £21.50 per hour and the annual salary is up to £53,664 per annum. We currently have permanent vacancies for both days and night shifts available. In return for your hard work and commitment you will receive the following generous benefits:
• Excellent Career Opportunities
• Over the last 12 months our employees have received over £700 each in tax free bonuses!
• Refer a Friend bonus scheme (earn up to £1000 for each referral by you)
• Paid annual leave 35 days per year (based on hours) inclusive of bank holidays
• Company Sick Pay
• Enhanced pay rates for bank holidays
• Discounted Homemade Meals while on Shift
• Pension scheme
• Death in service payment - subject to criteria
• Our support to your Wellbeing includes free of charge access to an independent and confidential Employee Assistance Programme. This gives Colleagues and their family access to 24/7 365 support for a whole range of issues including physical, mental and financial issues
• NMC Registration Paid
Reference ID: 924
To apply for this fantastic job role, please call on 01216380567 or send your CV to [email protected]
Terms and conditions
Applying for the job means accepting Terms and Conditions