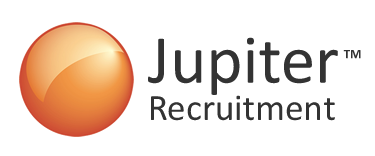 added 24 days ago
Registered Nurse
Welwyn Garden City
United Kingdom
up to  43472  GBP / annum
Required language:
English
Job Type:
Full time contract
Experience:
at least 3 years
An exciting new job opportunity has arisen for a committed Registered Nurse to work in an exceptional nursing home based in the Welwyn Garden City, Hertfordshire area. You will be working for one of UK's leading health care
This nursing home provides family led nursing, residential and dementia care and support in a quiet residential area
**To be considered for this position you must be qualified as a Registered Nurse with a current active NMC Pin**
As a Nurse your key duties include:
• Leading a team of care staff to deliver exceptional care
• Producing well-developed care plans and detailed risk assessments, with an understanding of regulatory frameworks
• Maintain accurate documentation and resident records whilst incorporating the use of modern technology
• Overseeing all aspects of medicine management on your shift in accordance with company policies and current legislation
• Responsible for making decisions in a timely manner
• Utilising your clinical skills to provide guidance and support to all team members
• Making decisions and taking action in a timely manner
• Supporting, guiding, teaching and mentoring others in line with the NMC Code, following its guidance at all times
The following skills and experience would be preferred and beneficial for the role:
• Up to date knowledge of clinical practices
• Able to demonstrate excellent leadership and communication skills
• Keen in developing yourself and others
• Able to build good close relationships with residents and their families
• You will be driven and determined to deliver continuous improvement, with an enthusiastic approach and the ability to be highly responsive under pressure
The successful Nurse will receive an excellent salary of £19.00 per hour and the annual salary is up to £43,472 per annum. We currently have vacancies for both days and night shifts available. In return for your hard work and commitment you will receive the following generous benefits:
• Free DBS Check and reimbursement for Annual Nurse PIN Registration cost
• Free Parking
• Paid Breaks
• A rewarding job with exciting opportunities for career progression
• Enhanced Bank Holiday rates at Christmas and New Year at Double time, all other bank holiday paid at Time and a Half
• Supportive and bespoke Induction Training Programmes, ongoing training and development and nationally recognised qualifications
• Refer a friend or resident bonus scheme
• Pension Contributions & a range of excellent discounts for shops, restaurants, days out & more.
• Free Uniform
• Annual Staff Awards Programme across all our Homes celebrating our great staff
Reference ID: 3510
To apply for this fantastic job role, please call on 0121 638 0567 or send your CV to [email protected]
Terms and conditions
Applying for the job means accepting Terms and Conditions